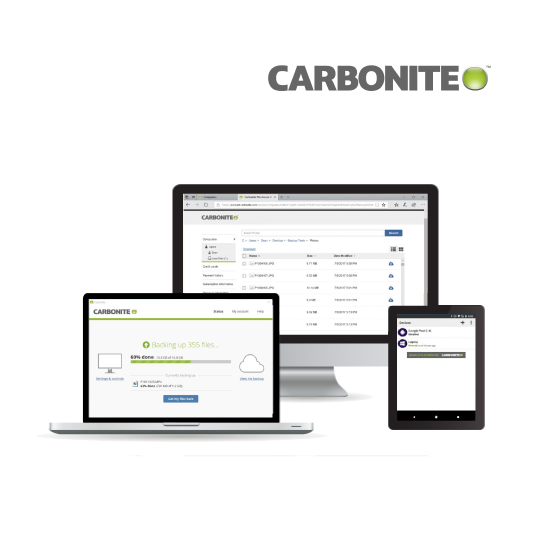 Carbonite Endpoint Standard Edition
Businesses looking to protect valuable data on laptops and other devices need to consider how widely distributed data has become thanks to greater workforce mobility. Protecting data from human error, malware and theft becomes more complicated when protection is spread across wide geographic distances and complex network topologies.
Carbonite Endpoint is a hybrid cloud solution for endpoint backup that allows IT to mitigate data loss at the frontiers while maximizing network and end user performance. The standard edition includes 100 GB of storage per seat. Storage is pooled across all devices, and overages will be charged in 100 GB increments, reflected as additional 100 GB seats.
Description
Specifications:
 Brand: Carbonite
 License Type: Standard edition
 Product Type: 1 or 3 year license
 Billing Cycle: Monthly or Annually
 Platforms: Windows, MacOS, iOS, and Android
 Support: Yes
 Language: English
 Localization: North America
*Contact our team for more information regarding product orders