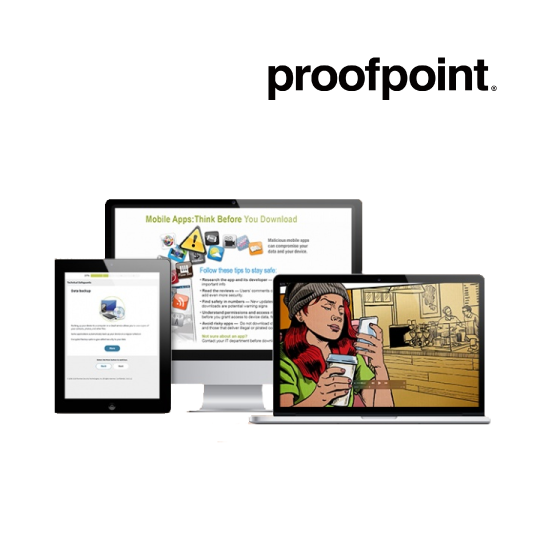 Proofpoint Security Awareness Training
Proofpoint Security Awareness Training provides an added layer of security by testing and educating employees about the latest threat trends. Engage your end users and arm them against real-world cyber attacks, using personalized cybersecurity training based on industry-leading threat intelligence. Instead of wasting time with one-size-fits-all content, Proofpoint helps you deliver the right cybersecurity awareness training to the right people at the right time.
Their SaaS-based solutions and Continuous Training Methodology were developed by Wombat Security Technologies (acquired in March 2018) and born from research at the world-renowned Carnegie Mellon University. Using them, customers have reduced successful phishing attacks and malware infections by up to 90%.
Description
*Contact our team for more information regarding product orders