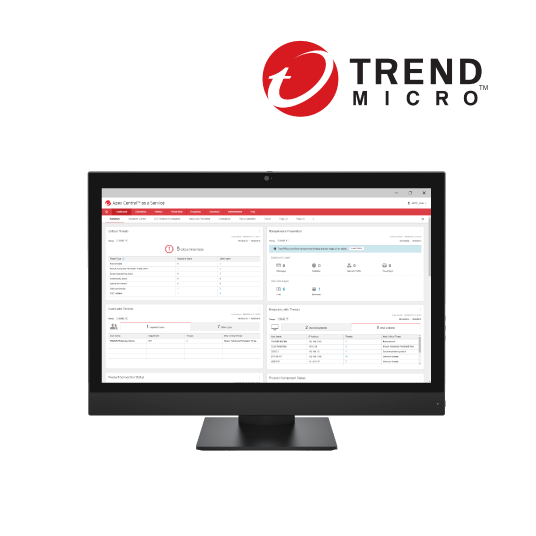 TrendMicro Endpoint Protection
Trend Micro User Protection delivers multiple integrated layers of protection across endpoint, email, web and SaaS applications, protecting your users and their information regardless of device, application, network, or location.
Powered by XGen™ security, Apex One™ is Trend Micro's advanced endpoint protection, empowering your endpoints with automated, insightful, and all-in-one protection. This lightweight single agent offers advanced automated threat detection and response against an ever-growing variety of threats, including fileless and ransomware. All Apex One™capabilities along with EDR (Endpoint Detection and Response) and MDR (Managed Detection and Response) options are available in Trend Micro Smart Protection Suites.
Description
*Contact our team for more information regarding product orders