Forward-thinking Cybersecurity
Whether it's removing malware, protecting devices, or preventing ever-changing malware, Malwarebytes offers a wide range of products to keep your endpoints safe.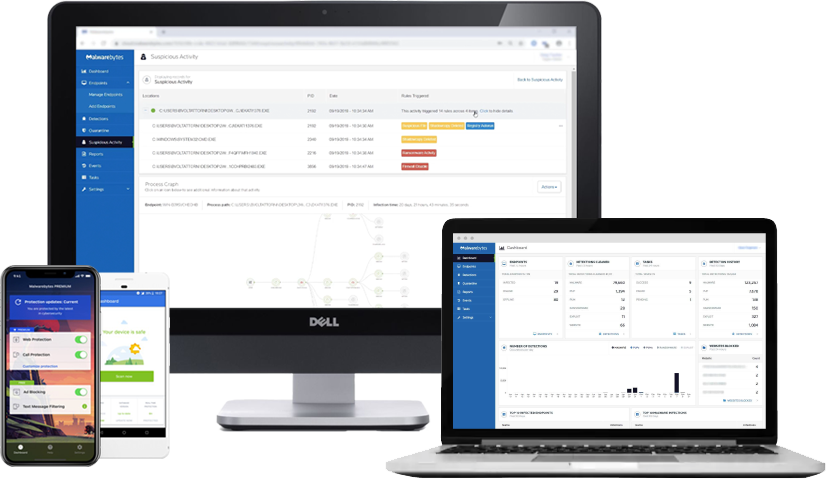 Malwarebytes Key Features
Whether you're a start-up or an enterprise, Malwarebytes have cybersecurity solutions for organizations of all sizes.
Innovation that secures without sacrificing endpoint performance, taking you from infection to recovery in seconds.
From blocking threats to removing attacks, Malwarebytes makes it easy to defeat ransomware and other malware.
Malwarebytes Cybersecurity Solutions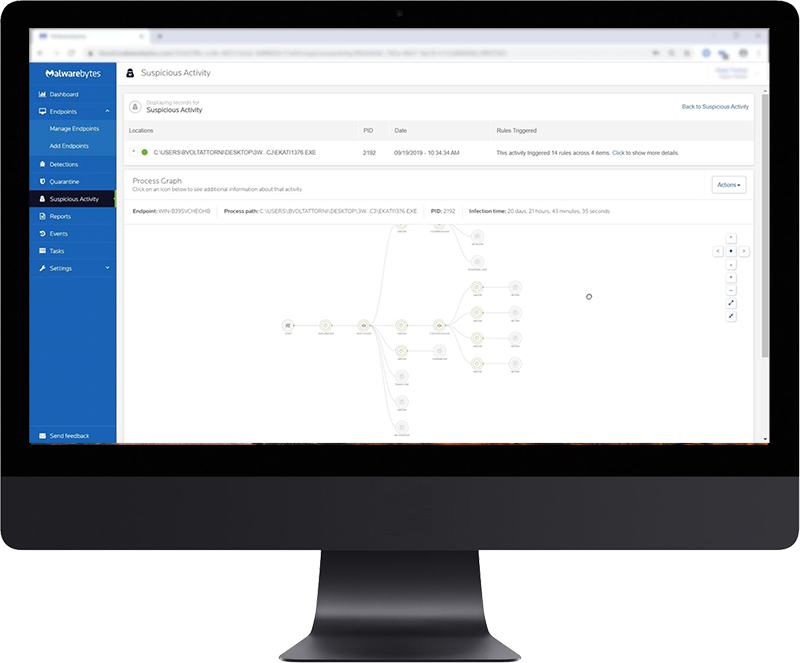 Malwarebytes Endpoint Detection and Response
An endpoint protection provider that actively hunts threats, isolates compromised devices, and rollbacks ransomware. It also has automated, on-demand reports. Includes priority phone support and optional premium support.
Malwarebytes Education Site License
Malwarebytes Site License for Education. Includes Malwarebytes Endpoint Protection, Incident Response, Endpoint Security, standalone Breach Remediation, Techbench toolset, Malwarebytes for Android, Browser extension and phone support.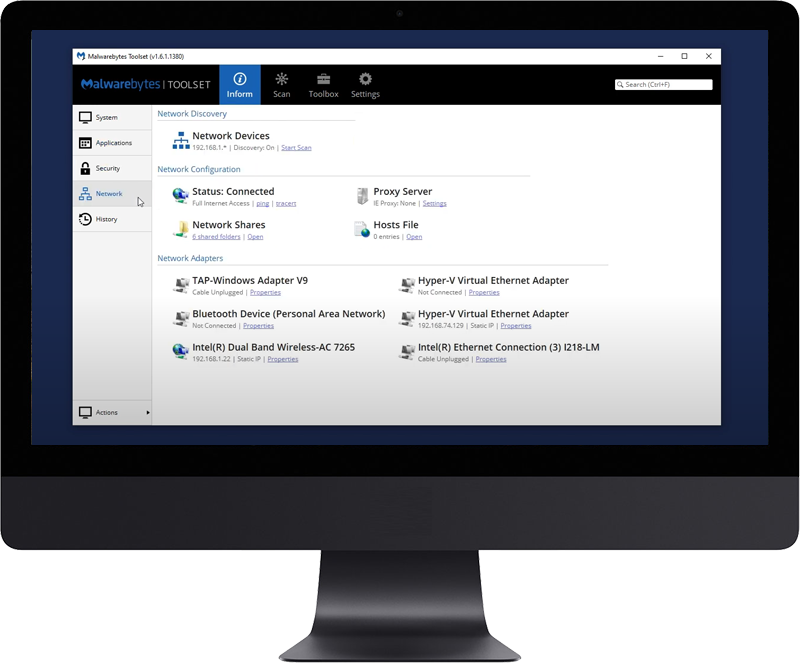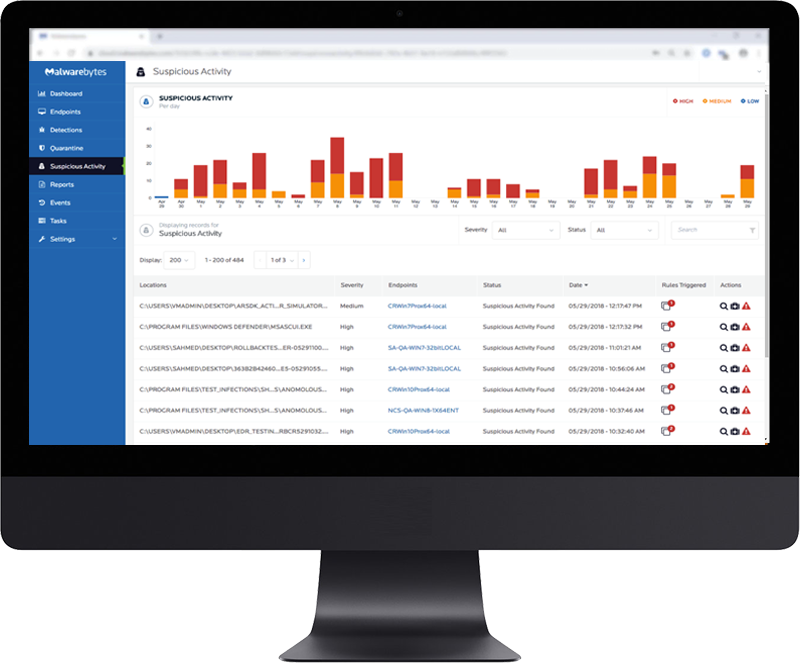 Malwarebytes Endpoint Protection
Centralized cloud-based management solution for Endpoint Real-Time Protection with NGAV layers (Web Protection, Hardening, Exploit Mitigation, Application Behavior, Machine Learning Anomaly Detection, Payload Heuristic Analysis, Anti-Ransomware Behavior Engine), Asset Management. Includes email & phone support.