7 Products That Should Be on Every IT Manager's Holiday Wish List
As we approach the holiday break and finally enter into the new year, it's clear companies are still staying busy with many continuing to work remotely for the foreseeable future.
It's essential that you set your organization up with the right tools if you want to properly equip your teams and give your IT and operations managers a well-deserved break.
For data backup, cybersecurity, clearer communication, and more, these are the IT products every business should have on their holiday wish list.
1. CXone by NICE inContact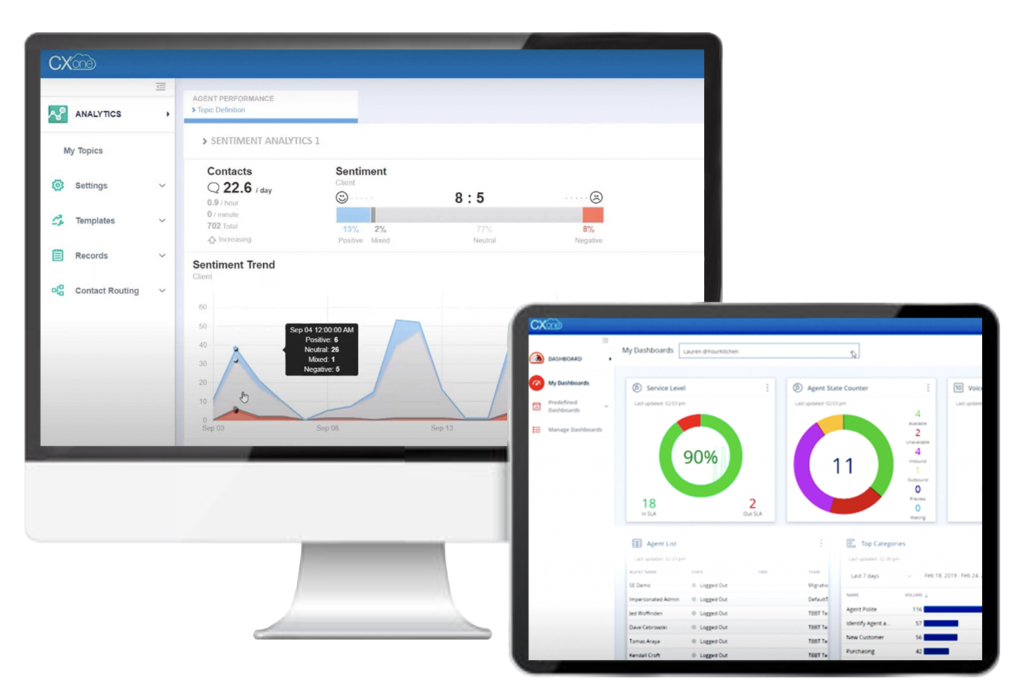 CXone is a powerful CCaaS (Contact Center as a Service) platform that helps small to enterprise sized businesses transform customer experience through one omnichannel cloud-based platform.
CXone has earned an impressive reputation in the market, topping Gartner's Magic Quadrant for CCaaS solutions, and for good reason. The wide range of features available on the platform truly make it the "most complete cloud contact center platform."
Unified administration console
Integrated agent desktop
Outbound campaigns
Workforce and performance management
Customer interaction and feedback analytics
Quality management with analytics and integrated reporting
Advanced omnichannel ACD (automatic call distributor) and IVR (interactive voice response)
2. AuthPoint Multi-Factor Authentication by WatchGuard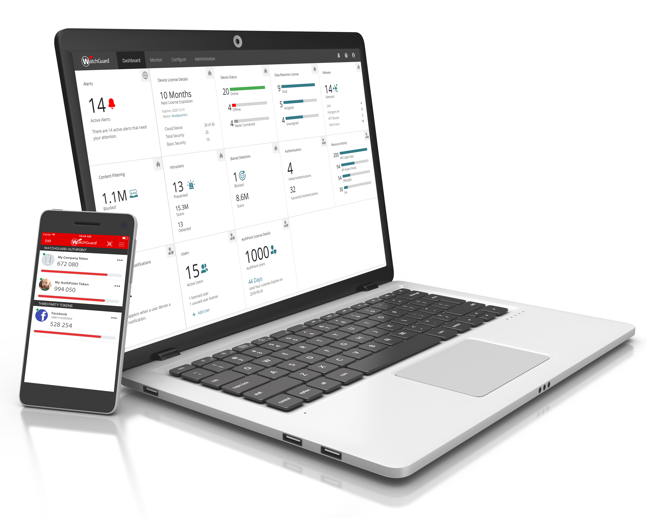 AuthPoint is WatchGuard's multi-factor authentication (MFA) service that requires users to authenticate with the AuthPoint mobile app or a third-party hardware token before logging in to a computer, VPN, or a cloud service or application.
For over 20 years, WatchGuard has pioneered industry-leading cybersecurity technology and was recently named a 2020 Peer Insights Customers' Choice by Gartner.
With WatchGuard's AuthPoint MFA, you can minimize risk to your business users and be confident data, assets, and accounts are protected.
AuthPoint authentication methods:
Push Notification: Sends a notification to your mobile device that you approve to authenticate and log in, or deny to prevent an access attempt that was not made by you
QR Code: Scan a secure QR code when logging in with the AuthPoint mobile app and use the verification code received to authenticate
One-Time Password (OTP): A unique, temporary password available in the AuthPoint app that you use to authenticate
3. Microsoft Office 365 Backup by Carbonite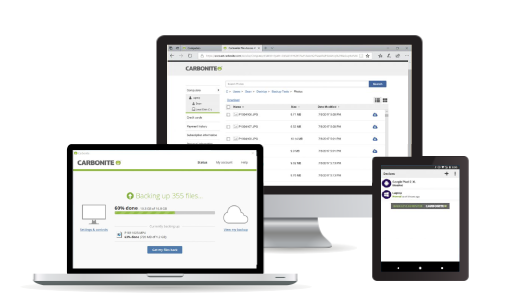 Carbonite's Backup for Office 365 Standard and Advanced Editions are online complete cloud-to-cloud backup services available to Windows and macOS users that back up documents, e-mails, music, photos, and settings.
The advanced edition includes unlimited storage with 1 year retention, whereas the standard edition includes 100 GB of protected data per seat with 1 year retention, but both options provide a host of features for SMBs looking to prevent data loss in Microsoft 365 applications.
Key Features of Carbonite Microsoft 365 Backup:
Protects the entire Microsoft 365 suite — SharePoint, OneDrive, Email, and Teams
Allows for recovery of individual items including mailboxes, conversations, and files
Runs automatic backups up to 4 times per day
Simplifies tasks with legal hold, audit reporting, role-based access, APIs, and exports
Protects against data loss threats from human error, hardware failure, and ransomware
Provides users with 24/7 onboarding and recovery support from experts
4. Dynamic Threat Defense by ESET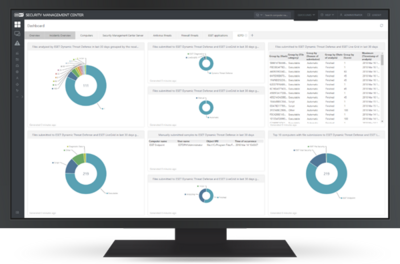 ESET's Dynamic Threat Defense (EDTD) provides another layer of security for ESET products like Mail Security and endpoint products by employing cloud-based sandboxing technology to detect and mitigate novel threats to IT security.
EDTD works in sync with ESET Mail Security to analyze, detect, and remediate malicious email attachments after they've been submitted by Mail Security, so they never reach the recipient.
ESET Dynamic Threat Defense key features:
Provides multilayered protection by utilizing 3 different machine learning models once a file is submitted
Runs sample files through a full sandbox that simulates user behavior to trick anti-evasive techniques
Analyzes the majority of samples in under 5 minutes
Protects all devices in your organization in seconds if samples were previously analyzed
5. Managed Cloud Services from Sky Data Vault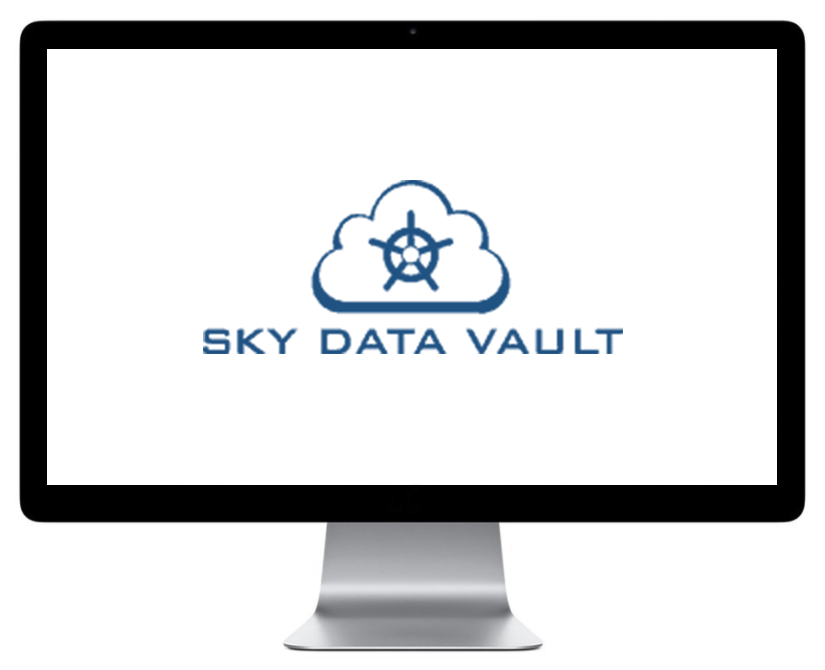 Sky Data Vault delivers in-demand cloud-services to customers and MSPs by providing solutions that are fast, simple, cost-effective, and all include complete end-to-end onboarding, service, and white glove support.
Whether your business has terabytes of data requiring long-term storage or you need help with a comprehensive migration to the cloud, Sky Data Vault provides a faster, flexible option.
Managed Disaster Recovery (MDRaas): Essentially a duplicate network on stand-by with recovery time customized to your needs and budget
Universal Backup as a Service: Automated, fully managed protection for critical data, files, and folders for those who are budget-conscious or have no backup solution
High Volume Backup as a Service: Low-cost, long-term archival storage housing large volumes of data in a private, secure data vault that guarantees availability and recovery
Business in the Cloud: A one-step migration of your business's systems and data to the cloud with continued monitoring and maintenance
6. Team Communication Platform by Pronto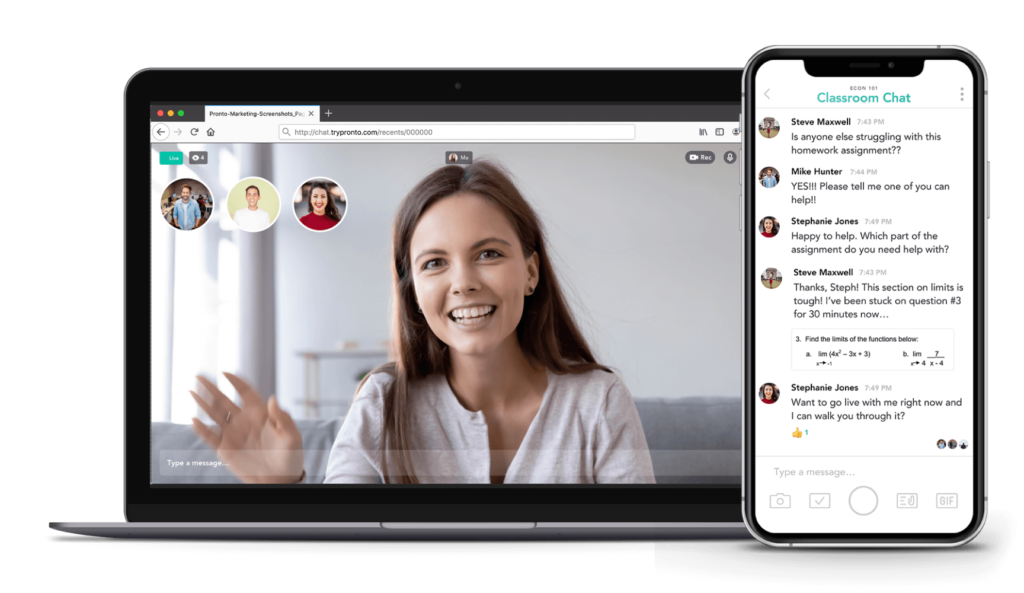 Billed as the world's most frictionless and easy-to-use communication platform on the market, Pronto was created for the everyday user to connect them via chat and video.
Pronto Team Communication can cover your entire business from top to bottom and allows you to send and receive critical organization-wide announcements seamlessly to keep everyone on the same page with its mobile-first design.
Real-time text messaging to connect with coworkers across your business
Live video chat with up to 10 people, broadcast live video to up to 400 people, and record video sessions for replay
Send communications to your entire organization with the Announcements feature
Message in your native language while Pronto automatically translates into your recipient's native or preferred language
Share any file type and store them in Pronto for easy retrieval with no storage limits
Keep employees organized and accountable by giving them a digital checklist of important tasks
Best-in-class accessibility standards including screen readers, dynamic text, and more
Keeps everyone in your organization connected without sharing your phone number or email with colleagues
7. ThinkPad X1 Carbon Gen 8 Laptop from Lenovo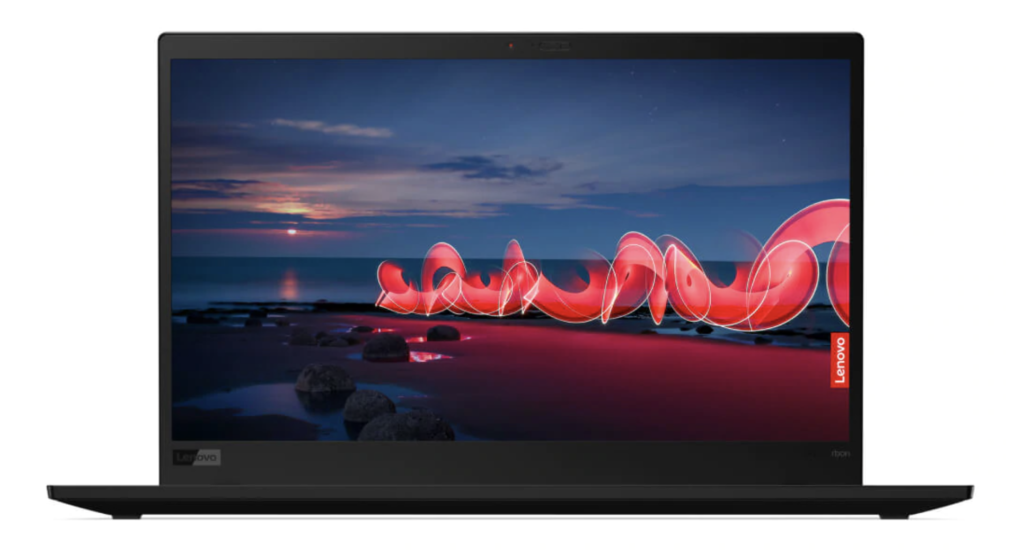 With the X1 Series, Lenovo provides some of the most reliable and cost-effective business laptops on the market, and the ThinkPad X1 Carbon Gen 8 is no exception. With it, you can ensure your teams have the best technology at their disposal.
X1 Carbons offer robust security features, powerful performance, extended battery life, best-in-class connectivity, and rapid charging technology, making it the ideal choice for any SMB.
Lenovo ThinkPad X1 Gen 8 features:
One of the first Intel® 14″ mobility-certified laptops
Seamless protection of your system and assets through ThinkShield
Epic battery life that lasts up to 19.5 hours
Rapid Charge technology can take the X1 Carbon from 0% to 80% in a lunch break
Added security with ThinkShutter that shields the webcam with the flick of a finger
Amazing display options and enhanced audio
Premium performance and best-in-class connectivity
The IT Gifts That Keep On Giving
Whether you know your teams would benefit from some new Lenovo laptops, would like to further explore Sky Data Vault's managed services, or are interested in learning more about any of the products on the list — our technology experts are standing by to help you figure out which options best suit your organization and fulfill your business needs.
Contact us and let us work with you to find you the best solutions at the best price.
Let our IT experts find the perfect solution for your business needs.
TechVAR is your personal shopper for all your IT needs.