4 Reasons to Switch to Malwarebytes Endpoint Detection & Response
As cyberattacks continue to evolve, businesses find themselves increasingly susceptible to security breaches. The problem was exacerbated by the fact that more employees are now working from home with a less secure internet connection.
Many companies are now investing in better endpoint protection providers. A fan-favorite solution is Malwarebytes Endpoint Detection and Response (EDR). This product makes it easier for IT teams to identify and respond to malware.
Some of EDR's features that have impressed the IT admins we work with are:
Low False Positive Rate

Ransomware Rollback

Remote Worker Protection

Endpoint Isolation
Malwarebytes EDR Key Benefits
IT teams from all industries are always on the hunt for a single endpoint protection provider that identifies and mitigates threats without sacrificing productivity.
A common misconception is that Malwarebytes EDR is a product that only works with other tools. Although it's compatible with other solutions, Malwarebytes' products can stand alone as well.
Malwarebytes EDR also allows the IT department to focus on more serious threats with these four key features:
1. Low False Positive Rate
A low false positive rate is important because an IT department should dedicate their time and resources to actively responding to actual threats–not just common anomalies. However, a recent study shows that an IT team can waste more than 25% of their time chasing thousands of false positive alerts each month.
The balance between over-alerting the IT team while spotting all kinds of vulnerabilities is a difficult task, but Malwarebytes EDR alerts the IT team effectively by utilizing Anomaly Detection machine learning to detect both known and unknown threats. This means that the IT team is no longer wasting their time investigating a threat that didn't even exist.
2. Remote Worker Protection
Since the home's internet connection is less secure than an office's internet connection, hackers have found additional ways to exploit this vulnerability.
Unlike working in a physical office, the IT team often finds themselves using cybersecurity tools to identify threats from afar. One of these threats includes hackers trying to log into an employee's online tools using brute force.
EDR now has a Malwarebytes Brute Force Protection, which blocks malicious login attempts and prevents intrusion attacks that target Windows devices. This means that your team can continue logging onto platforms with sensitive data without fear of getting locked out of their accounts and trade secrets being compromised.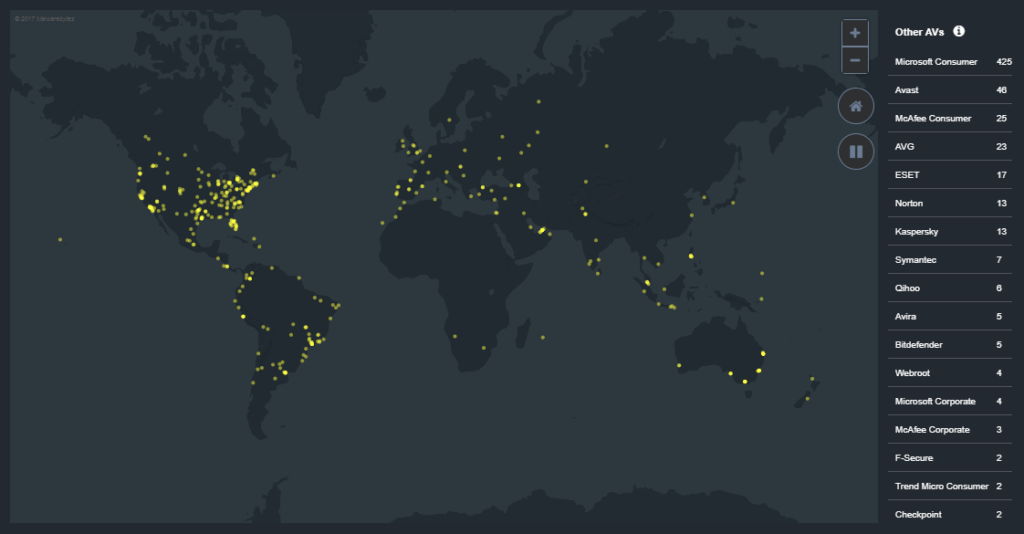 Another helpful tool to showcase how frequent these cyber attacks are is the Malwarebytes Remediation Map. It shows all the malware that has been removed in real-time. This map also demonstrates how effective Malwarebytes products are at catching malware.
Malwarebytes EDR utilizes the local cache on each Windows endpoint and stores all relevant changes to the devices for up to 72 hours. This means that Malwarebytes helps back up all device changes and restore any file that has been encrypted, modified, or even deleted.
Since cyberattacks can happen in numerous ways, it's important to keep your team's devices backed up at all times. From tricking employees using phishing attempts to taking advantage of the homes' weaker internet connection, hackers have a lot of ways to exploit an organization's network.
Since EDR identifies the last point in which the endpoint was healthy, this solution responds to ransomware without risking other devices from being compromised.
While most other tools on the market focus on just detecting and alerting the IT team of potential threats, you need to invest in a solution that stops the threat from spreading.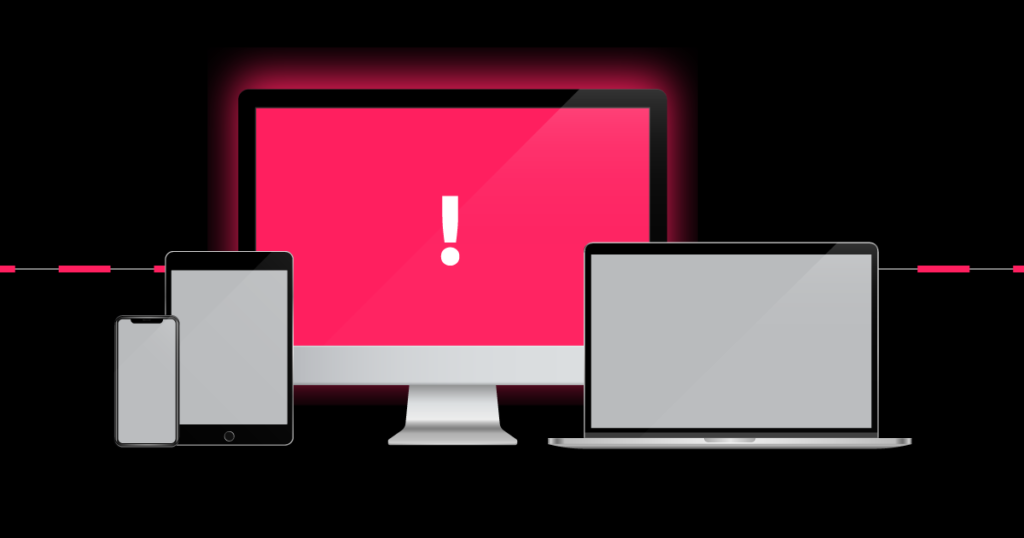 One of the biggest threats to a company's network security is when the hacker manages to gain access to one device, they can gain access to the entire network.
Malwarebytes EDR can stop the malware from causing more harm to the network using three methods:
Network isolation limits the compromised device communications. This blocks the hackers from accessing more information while giving the IT team more time to devise a solution.

Process Isolation restricts which operations can run, halting malware while still allowing users to remain productive.

Desktop Isolation for Windows workstations alerts users to threats and temporarily blocks access while keeping the device online for analysis.
In 2020, over 61% of firms said that the complexities and limited staff are significant EDR challenges. We love that Malwarebytes EDR has made the IT team more efficient at detecting and responding to various cyber-attacks.
All of the five features listed makes EDR an easy, effective, and efficient solution for any organization's cybersecurity needs.
If you'd like to see Malwarebytes EDR in action, you can always request a free demo with one of our technology experts.
Let our experts find the perfect cybersecurity solution for your needs.
TechVAR is your personal shopper for all your IT needs.