6 Cybersecurity Tools to Use While Working from Home
Cybersecurity is a very real concern for teams who work from home, but it can be mitigated with the right software tools. In fact, 64% of small businesses said they were likely to devote more resources to data security in 2020, according to a recent survey by The Manifest.
This is no surprise, as the pandemic has emboldened cyber criminals and is now classified as possibly the largest security threat ever. With virtual threats on the rise, your remote team can never be too prepared to keep its company, employee, and customer data safe.
However, sifting through the many cybersecurity tools on the market and determining which is best for your team, technology, and business needs can be confusing.
The best cybersecurity software for your company might depend on the industry you operate in, the composition of your workforce, and even your existing tech stack. That's why we compiled this list of remote cybersecurity options to help you decide.
Remote Work Tools for Collaboration & Security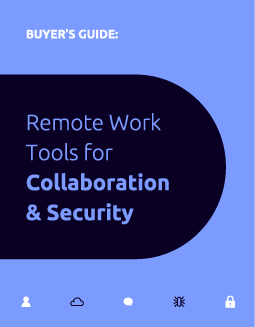 Work-From-Home Cybersecurity Tools
1. Panda Security Patch Management
Panda Security is one of the most user-friendly cybersecurity suites out there, offering a variety of endpoint protection tools for nearly all operating systems and devices.
One of the most beneficial tools for your remote team is Panda Patch Management, which automatically manages system updates for your users.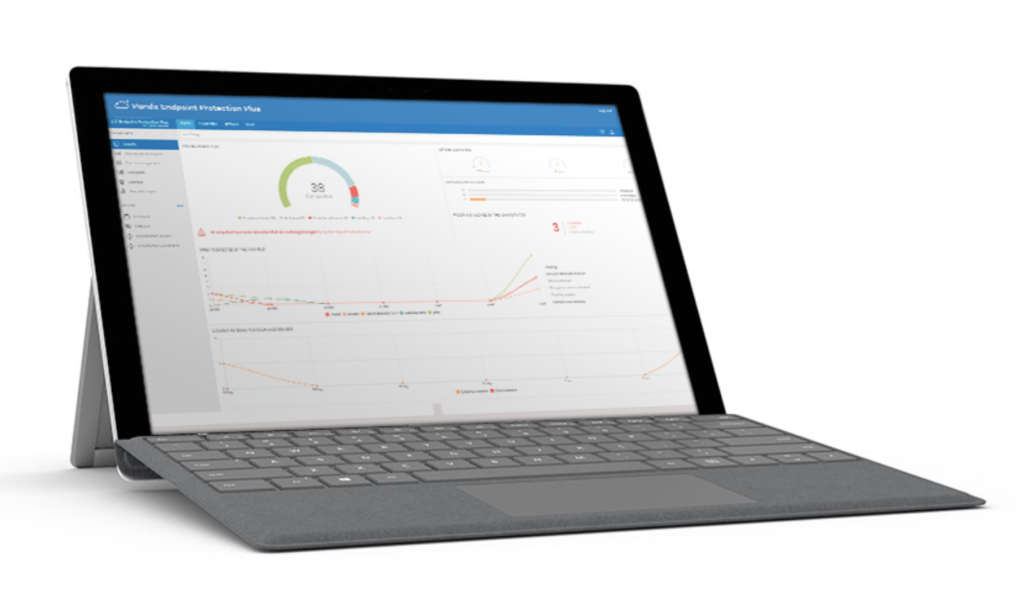 Patch management is especially crucial for employees working from home because there's often an instinct to hit snooze on updates until the IT team initiates it for them. This becomes hard to manage when teams are working remotely.
Opting out of system updates can lead to vulnerabilities for your endpoints. With Panda's patch management feature, you can ensure your users' computers stay up-to-date and protected.
One of our favorite aspects of Panda's endpoint protection software is that it provides a "single pane of glass" view, meaning all the features users need to stay protected can be accessed from one page on the interface.
Panda Security comes highly recommended from TechVAR, so check out their full suite of cybersecurity tools that will keep your remote workforce secure.
2. Malwarebytes Incident Response
If you want to protect your employee's computers from cyber threats before they cause any damage, Malwarebytes offers an incident response tool that adds onto any antivirus software, detecting and removing threats in real-time.
Malwarebytes IR offers a few key features to maximize endpoint protection: containment, eradication, and restoration. These features reduce malware dwell time—the amount of time the threat resides on a computer—which minimizes the severity of damage done.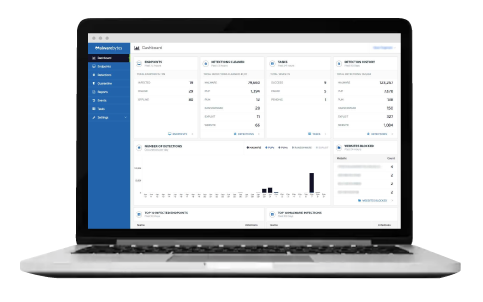 When working from home, your team won't have the same access to IT that allows them to quickly resolve security issues.
Malwarebytes IR steps in and easily restores vulnerable endpoints, setting the system back 10 minutes to before the threat happened and preventing the need to completely reimage the computer.
And if you're looking for more than just incident response, Malwarebytes offers a complete suite of cybersecurity tools to explore.
If you're looking for a firewall tool to keep both software and hardware protected, SonicWall is one of our top recommendations.
SonicWall Firewall is a leader and household name in the firewall market, offering advanced features like application intelligence and real-time visualization.
Aside from their top-quality software, SonicWall also offers outstanding customer support packaged into their service.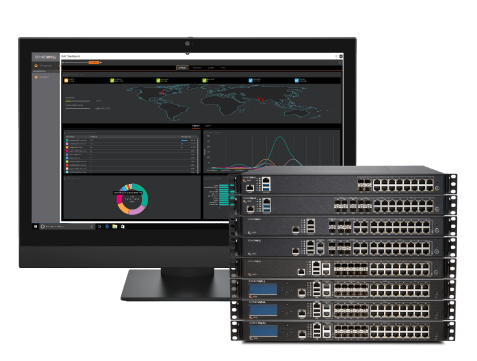 Gartner gives the company a 4.6 out of 5 for Service & Support, ranking them above their closest competitors. Should you need help diagnosing issues while away from the office (and IT department), SonicWall support will promptly resolve your questions.
The value your team will get from choosing SonicWall Firewall as your cybersecurity vendor means this high-end product virtually pays for itself. Explore more SonicWall security solutions to find the perfect one for your needs.
4. Carbonite Backup & Recovery
When it comes to backup and recovery tools, Carbonite is one of our top recommendations for a reason. With a range of products, Carbonite makes backing up your computers, servers, and Office 365 data easy.
Carbonite is a wonderful tool for any team, but particularly those who house their own servers. Carbonite Server protects your business data from ransomware, hardware failures, power outages, and even human error.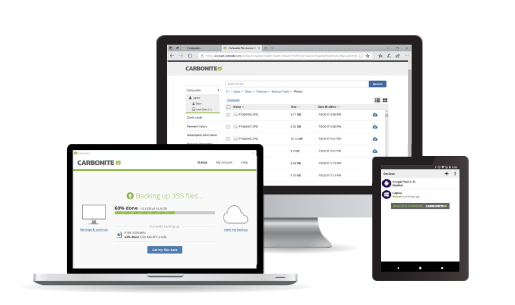 This can be a lifesaver when you have spread out remote users accessing your network from many different locations.
With Carbonite Recover, you can simplify the process of managing and monitoring your backups. Carbonite's other products like Backup for Office 365 and their Endpoint Protection tools ensure your data is protected, no matter where it lives.
Whether you are a growing business or an enterprise, Carbonite offers various protection plans to suit your needs. 
5. IGI Penetration Testing
IGI works with organizations on all levels of IT security, providing personalized managed services to help you monitor and improve your network.
One service we want to highlight here is IGI Penetration Testing, which simulates cyber attacks to identify potential weaknesses. The service includes a wide range of tests: Internal Pen Testing, External Pen Testing, and OWASP Web Application Scanning.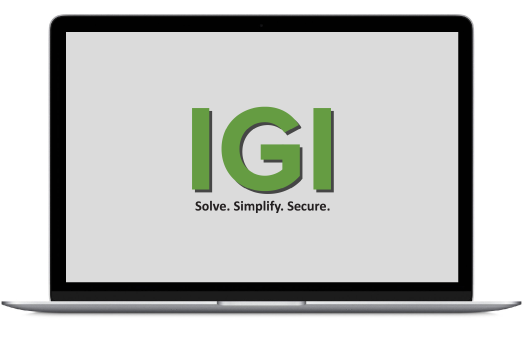 A cybersecurity service like penetration testing can be especially useful in certain verticals where data security is paramount.
Organizations in the finance, healthcare, government, and higher education sectors—ones with highly sensitive data like social security numbers, health and financial records, and other personal identifiers—are most at-risk of network attacks.
The experts at IGI will help your team identify and address those risks. Their expertise goes beyond just pen testing, so we recommend exploring these additional managed security services IGI provides.
6. KnowBe4 Security Awareness Training
KnowBe4 provides security awareness training tools, which allow you to educate and train your team on cybersecurity best practices. These tools highlight the need for all your users to understand what virtual threats look like and how to avoid them.
KnowBe4 Security Awareness Training is ideal for larger teams with 50+ employees because the more users you have, the harder it is to control the potential threats they may be exposing their computers to.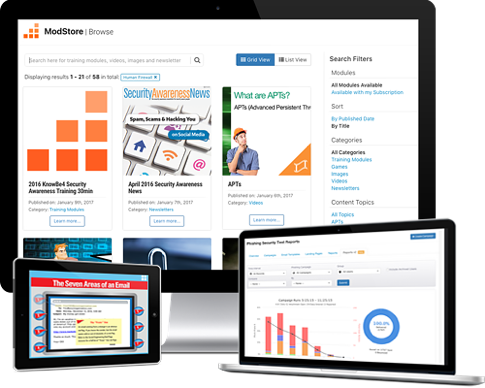 The security awareness training includes phishing simulations, which automatically send out fake phishing emails to your staff. When (or if) they click a link in the fake email, they land on a page that educates them on the dangers of phishing.
With the world's largest library of security awareness training content, KnowBe4 offers tons of modules, videos, phishing templates, and more to help your team become cybersecurity savvy. The platform even allows you to view how your company compares to industry standards of security awareness.
This tool is easy to manage because you can use it just once or twice a year as you see fit, or as your onboard new employees. And better yet, it comes with robust analytics features with essential metrics for reporting ROI.
Protect your remote team with the right tools.
Ensuring your users and data are protected is a challenge for any business, especially for teams that aren't all together in a single office. Your IT guys deserve a break.
With the cutting-edge cybersecurity tools and services listed above, you can equip your employees to navigate cybersecurity concerns more independently.
If you're overwhelmed by the options out there or not sure where to start, TechVAR can help you assess your team's needs. Reach out to our Trusted Advisors to find your ideal solution.
Let our experts find the perfect cybersecurity solution for your needs.
TechVAR is your personal shopper for all your IT needs.