5 Virtual Collaboration Tools to Keep Your Remote Team Connected
Virtual collaboration tools include software like video chat, group messaging, project management features, and more.
Since 2020, these virtual tools have evolved from nice-to-have to must-have. Virtual collaboration platforms keep everyone on your team in sync, especially if you're still adapting to working from home.
The list below is not a ranking, as each of the tools outlined here are excellent and worthy of recommendation. We simply aim to provide guidance on which virtual collaboration tools will best fit your particular business needs.
Remote Work Tools for Collaboration & Security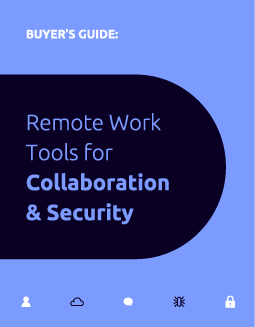 If you're shifting to remote work and looking for a unified communication suite to keep everyone connected, RingCentral is one provider we can't recommend enough.
RingCentral Office is an integrated phone, video conferencing (powered by Zoom), and messaging service. The intuitive platform also offers a variety of business app integrations to centralize your collaboration.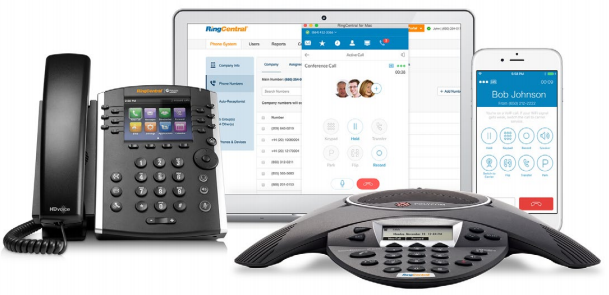 We've used RingCentral in our own business and can attest to its ease of use and ability to keep an entire company seamlessly connected.
RingCentral is a UCaaS market leader, claiming the largest market share in this space. It's been named the world's #1 business communications platform by a number of sources.
It's a powerful communications system suitable for any size organization. As a top UCaaS provider, RingCentral is a trustworthy choice when it comes to both connection reliability and voice quality.
Mitel is another market leader in the UCaaS arena, providing a suite of services, including phone systems, VoIP, team chat, call center software, and more.
We've worked closely with Mitel as a partner and can tell you they will cater their services to your needs and do whatever it takes to earn your business.
Mitel has been an industry leader for nearly 50 years, and they're trusted by 70 million total business users in more than 100 countries. They're one of the biggest names in the game for a reason — they provide reliable virtual collaboration tools for any type of organization.
One more UCaaS platform we'll highlight here is Nextiva. Nextiva's Business Communication Suite includes VoIP, video conferencing, task management, as well as a number of features for customer relationship management.
Nextiva is a great fit for all types and sizes of organizations. In particular, this provider is often our first recommendation for smaller organizations with just a few users.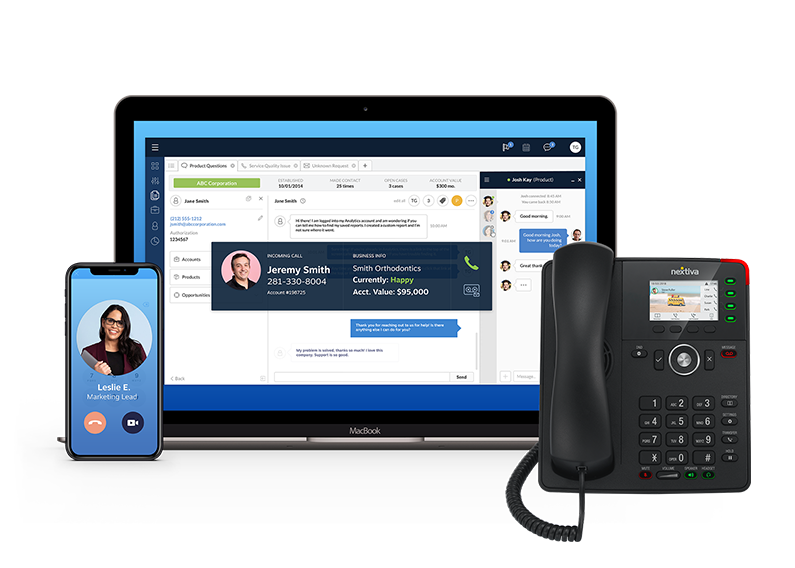 Nextiva has a track record of providing the same high quality and personalized support to all customers, whether they have one or one hundred users.
Maybe you're not looking for a full unified communications suite. GoToMeeting is a remote meeting platform that will fill your basic need to stay connected with your work-from-home team.
The platform is well beyond basic, however. GoToMeeting by LogMeIn offers HD video conferencing, meeting recording, note-taking tools, and more.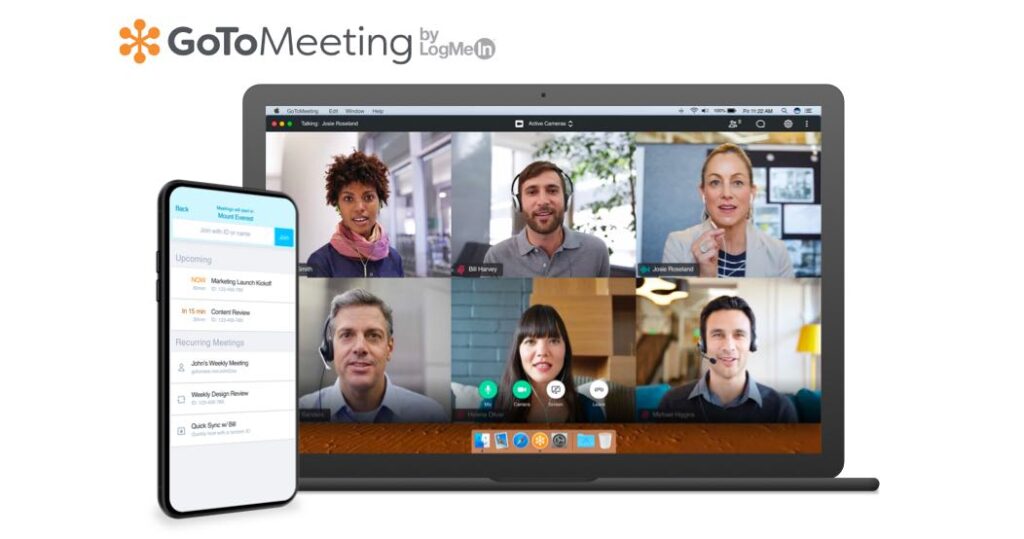 GoToMeeting and related LogMeIn products are some of the biggest names in web conferencing, boasting a large share of the market only second to Zoom.
But in contrast to Zoom, GoToMeeting offers unlimited cloud storage and more flexible calling options, making it an appealing option for large teams in search of a video conferencing tool.
Pronto is one more communication platform quickly making their way up the ranks in the virtual collaboration space.
The Pronto platform includes team chat, video conferencing, task management features, and unique features, such as automatic language translation.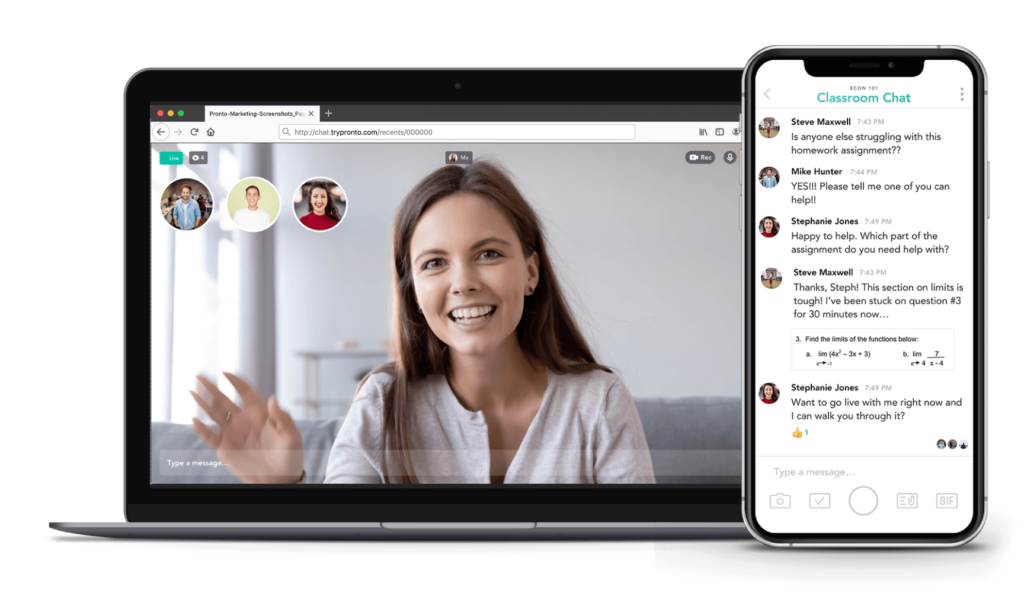 Founded in 2015, Pronto is one of the newer names in the virtual collaboration market, meaning they're a highly customer-focused provider with a lower cost solution.
Pronto is perfect for any size team looking to stay connected while working remotely. If you're searching for a reliable collaboration platform but don't need a full office phone system, Pronto is a great choice.
Collaboration makes your remote team stronger.
As more and more teams go virtual, collaboration tools become even more essential. But with so many options out there, it can be difficult to decide which tools your team needs.
TechVAR can help you choose the best platform for your needs. Our trusted advisors' #1 goal is to make your tech buying experience better.
Working with TechVAR is free, and we can get you a competitive price and superior product support. Explore the communications solutions we offer or contact our team to learn more.
Let our experts find the perfect communication solution for your needs.
TechVAR is your personal shopper for all your IT needs.